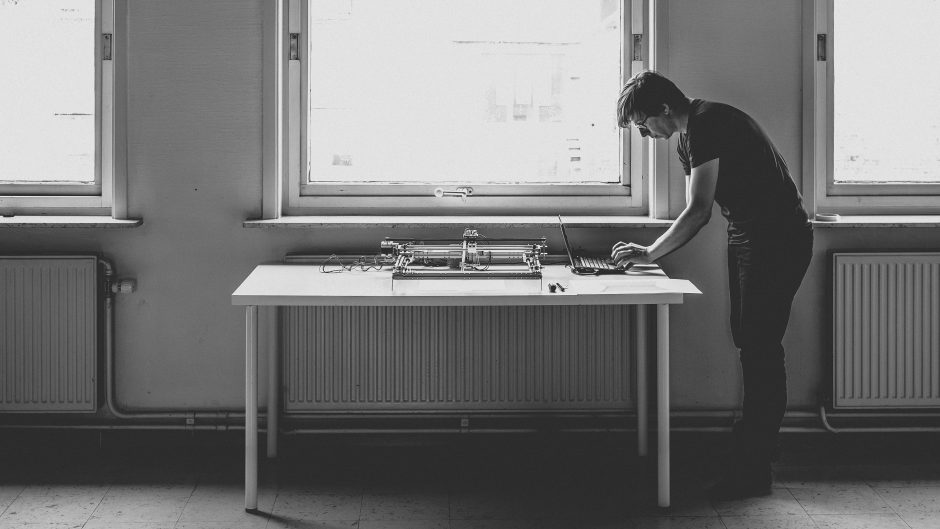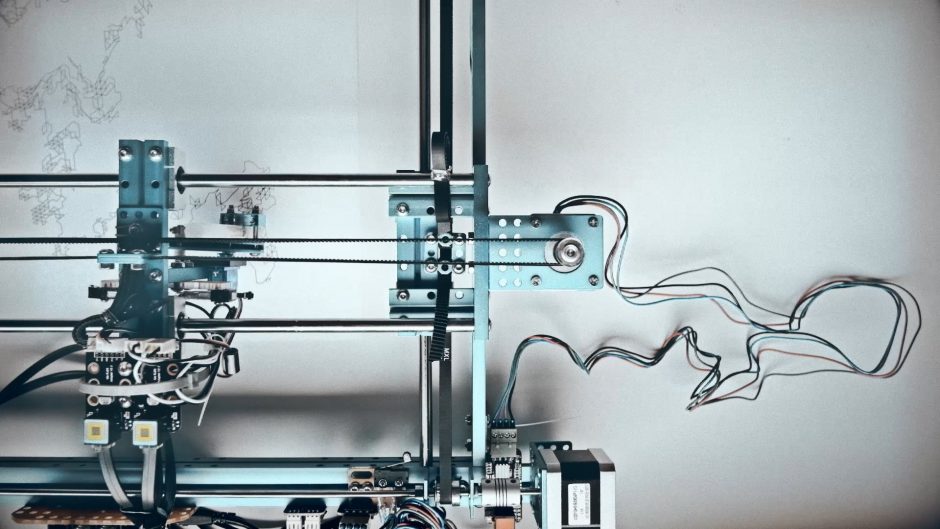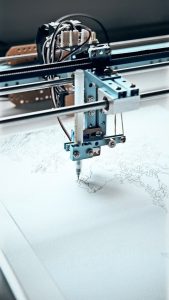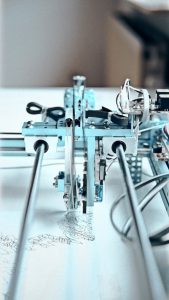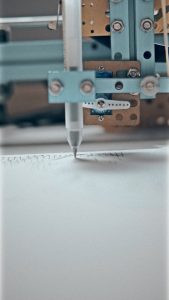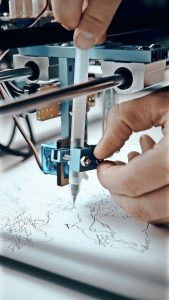 All photos by Julien Bauzin
NOTES:
Numbering
year, day number, drawing number.
ie: 16.291.173  is October 17 2016, drawing 173
Glitches
Unexpected elements appear on some drawings.
– hardware glitches (mechanical: loose screws, Z-servo dies regularly, paper moves)
– pen and ink glitches (pressure, uneven lines and textures, damaged pencil tip)
– software glitches: lines order, software crashes and unfinished drawings.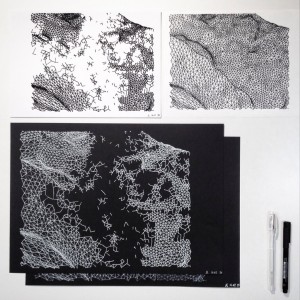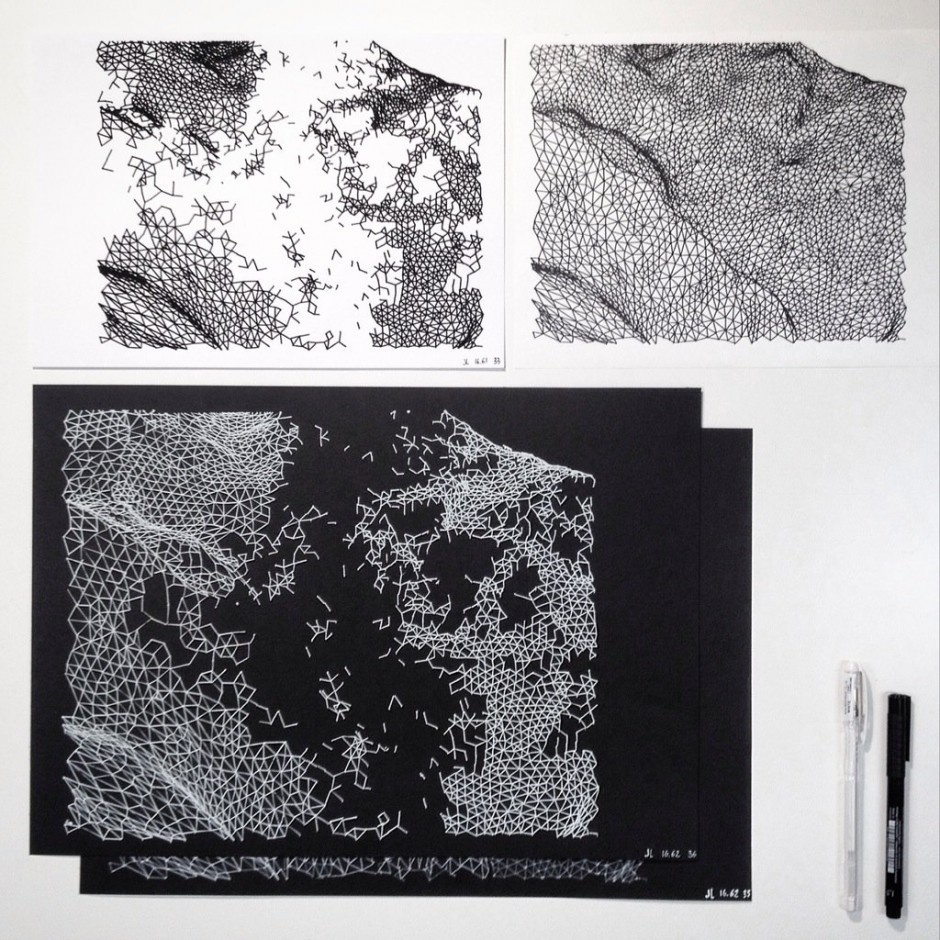 Archive of the first 162 drawings:
______
12th July 2016 – Drawings to scan 163-172