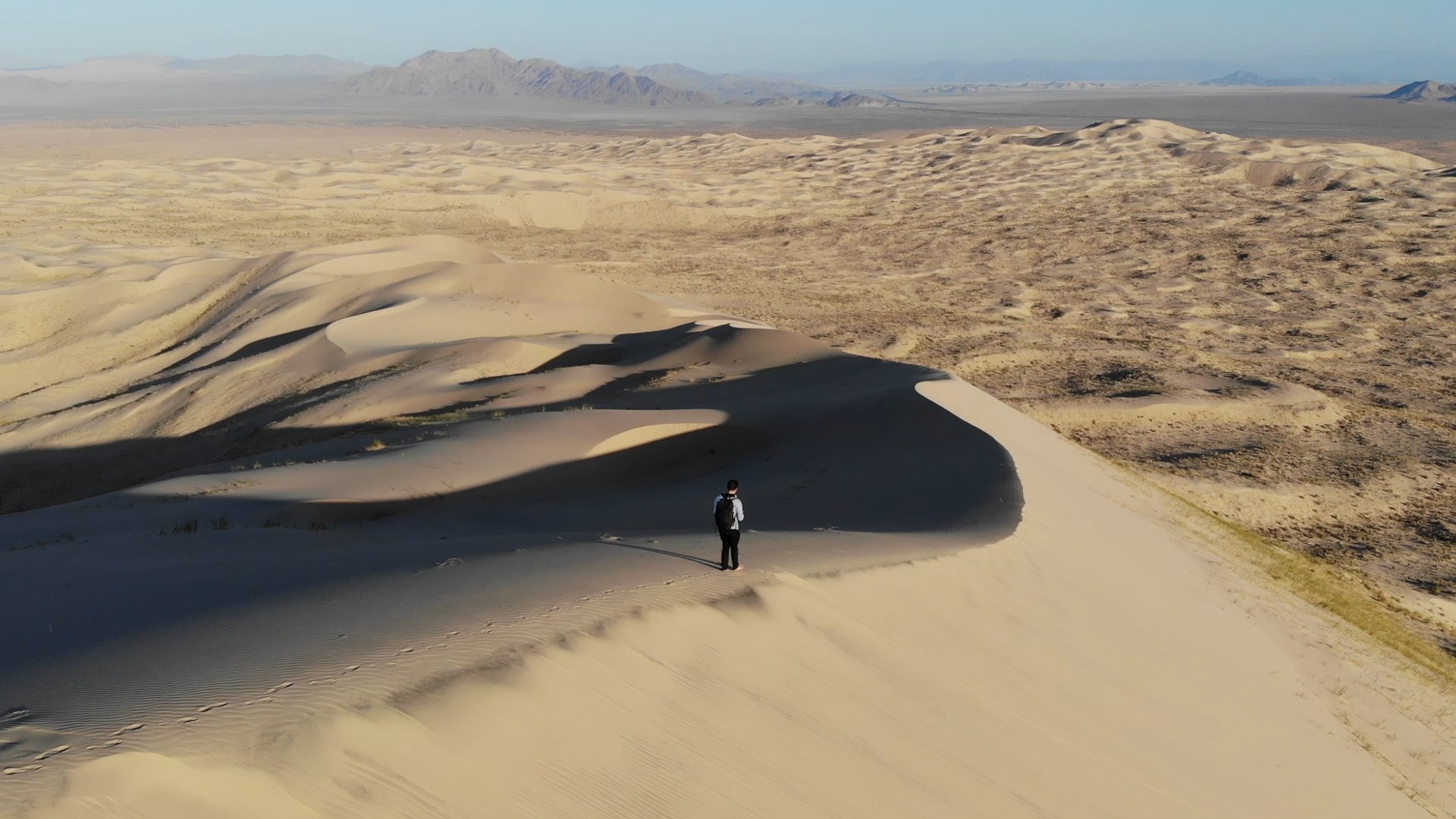 The folding of Forces into Forms
A silent photo report from my recent trip across California, Nevada, Utah, Arizona and New Mexico.
Exploring the sublime: Scale beyond comprehension
RODEN CRATER and the experience of light


In 1974, artist James Turrell spent 7 months flying his small airplane across the Westerns States in the search for the perfect volcano.

In November that year, he spotted the Roden crater, 50 miles North West of Flagstaff Arizona, and bought it a few years later.

Turrell is turning the volcano into a giant naked eye telescope, with several chambers/installations, to heighten our sensory connection to the cosmos, and get a sense of geological and astronomical times.

The work has been going on since 1979, and @rodencrater isn't open to the public yet.
I wanted to discover this unique topography and witness the light and landscape I heard so much about, so I spent 2 days on the East and West sides of the crater, just outside Turrell's land.
These few days are hard to describe, the stay was emotionally and physically challenging (temperatures felt to 4°C / 40°F at night), but the quality of light, the land, the lack of human and temporal references made the experience astonishing.
Venus was blindingly bright, and the moonlight was so intense that all shadows created looked just unreal. <<When it opens, it's going to be the 8th wonder of the world>> told me Jimbo, the guardian who's been living here for the past 10 years.
Photos: Roden Crater 7.15 PM – 7.30 PM – 8 PM – 5.25AM – 5.40 AM – 7AM
Drawings at Roden

The folding of Forces into Forms
Michel onfray, Cosmos