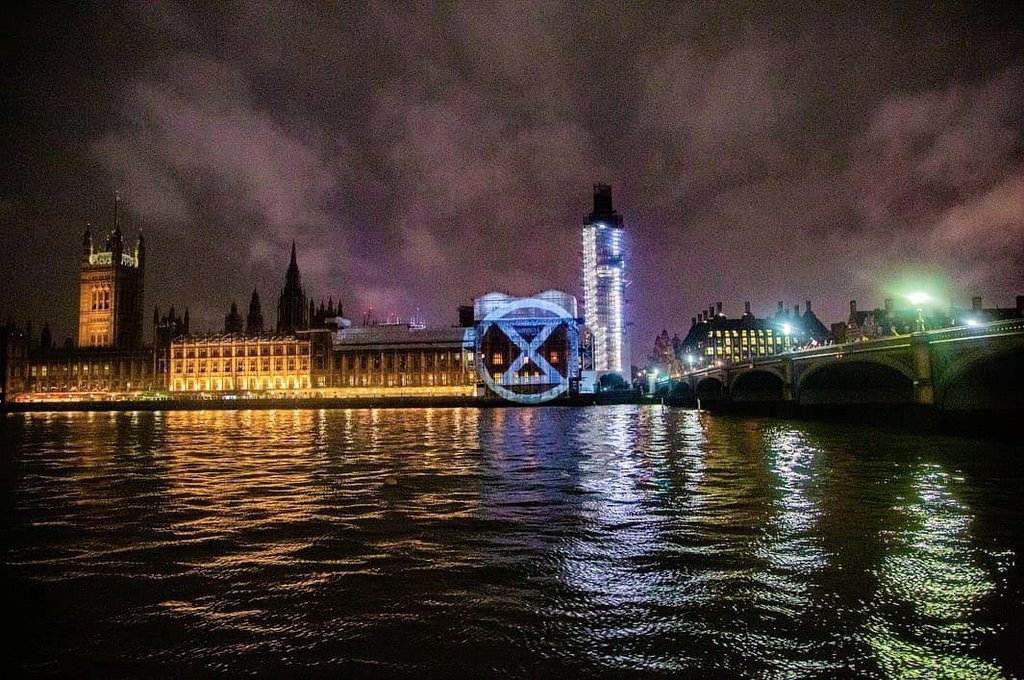 Projection Rebellion
in blog
posted

novembre 2, 2019
We are facing an unprecedented global climate emergency.
We must act now.
Earlier this year I decided to dedicate a significant part of my time to support environmental causes and different groups of activists in their direct actions. I'm designing tools for bright, portable projections that can be deployed during actions to support their message.
1- Ende Geleande
The end of coal mining.
2- @extinctionrebellion is an environmental pressure group with the stated aim of using civil disobedience to compel government action on climate breakdown, biodiversity loss, and the risk of social and ecological collapse.
I'm joining the #internationalRebellion happening all around the world and I brought some projection support to London, here on Buckingham palace last night, with help of @thoughtben, and many friends from Bristol ✊. I believe artists can play an important role and join forces, thanks to @radiohead @massiveattackofficial @beakbristol for their presence and support.
The logo projected is the "Extinction symbol" from #extinctionrebellion, it represents the threat of Holocene extinction; the circle represents the planet and the stylized hourglass is a warning that time is running out for many species.

EQUIPMENT.
If you're interested in getting access to these tools and portable projection system, send me some details of your activism project to Joanie_XR@protonmail.com

British Parliament, London – October 7th 2019
Buckingham Palace, London – October 9th 2019
Belgian King's palace, Brussels – October 12th 2019